The motorized commutator utilizes a magnetic hall-effect sensor which detects any
cable twisting when the animal moves. When twisting is detected the sensor signals
a controller board which activates a motor to adjust the commutator in the appropriate
direction to untwist the cable. These systems are designed to be specifically sensitive to rat
movement (though is sensitive enough for a mouse, if tethers are kept light weight and short)
NeuroTek is excited to produce the only commercially available motorized commutator
which permits fluid delivery during high-density electrophysiology monitoring. Currently, very
few studies have incorporated high-density electrophysiology with drug delivery. However,
the ability to test the impact of pharmacological manipulations on neural activity in-vivo permits
us to investigate how neural activity is impacted by protein synthesis, plasticity, and basic synaptic
transmission in-vivo.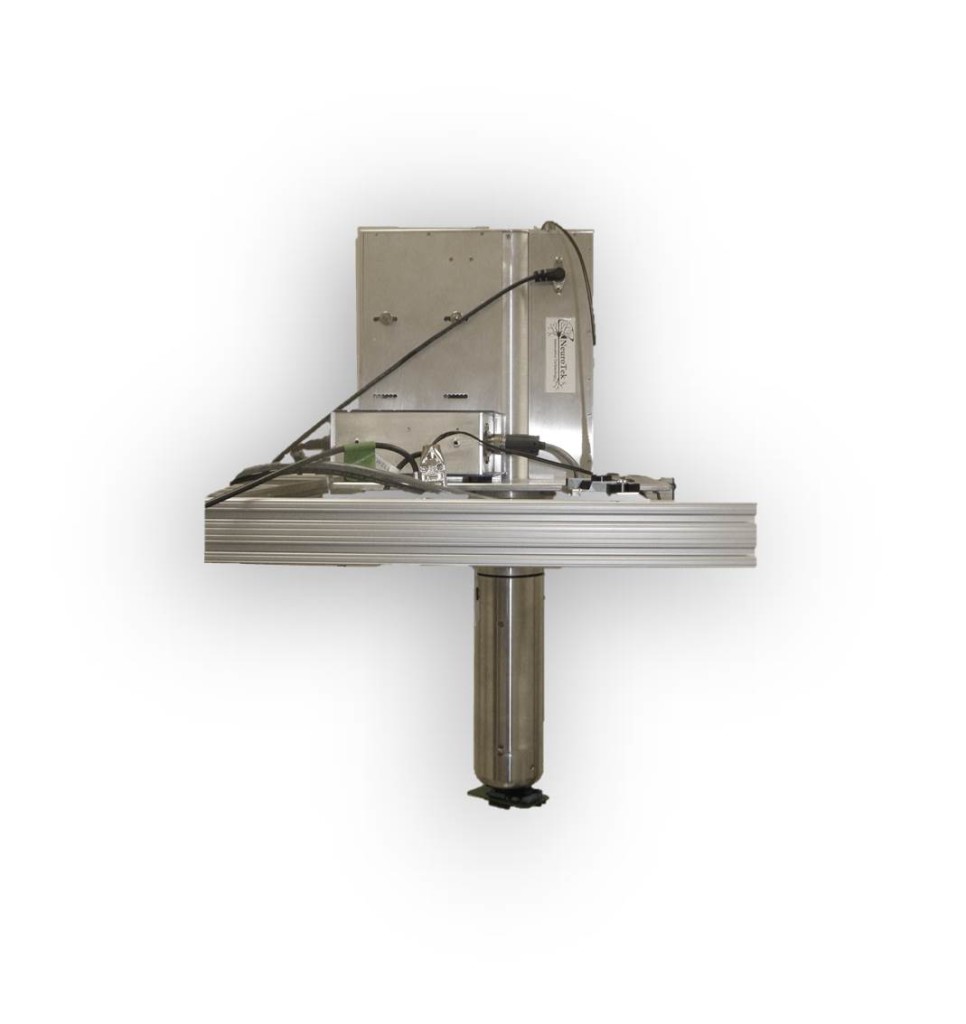 | GENERAL SPECIFICATIONS | |
| --- | --- |
| Part Number | CMTR-96-NT |
| Channels | Low torque on the input connector. This means animals can be tethered with light weight cable, minimizing discomfort. |
| Fluid / Opto compatibility | yes |
| Dimensions | Rotational assembly (includes commutator), ~533mm x 76mm diameter; Mounting plate 300mm *300mm; Electronic Drive, 203mm x 77mm x 203mm (attached to mounting plate); Power module, 65mm x 50mm x 160mm |
| Motor | Stepping |
| Gearing | The motor drives the commutator via a flexible geared drive belt to reduce audible noise. (belt can be disengaged) |
| Mounting | Commutator can be mounted on a ceiling (with standoffs) or through a recording chamber. Inquire about our new mounting assembly if need be. |
| Required headstage gain | 1X |
| Connector for animal leads | 100 channel Mini-D connector. |
| Connector for output to amplifiers or stimulators | can out fit with 2 or 3 3M connectors (50 channel) and adapt to particular company |
| Compatibility | Any system, just inquire |